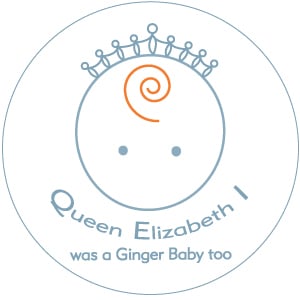 $

18.99
The reign of Queen Elizabeth I is often referred to as The Golden Age of English history. Elizabeth was an immensely popular Queen, and her popularity has waned little with the passing of four hundred years. She is still one of the best loved monarchs, and one of the most admired rulers of all time.
All Ginger Baby clothing is 100% fine ORGANIC cotton, made in the USA and printed with eco-friendly, water based inks so you can feel good about what you're putting on your little one as well as what you're not putting into the environment.
All designs are the exclusive property of The Ginger Baby, LLC.